Relocate or invest in Maui Property with confidence!

If you are interested in Maui real estate, you have surfed to the right place. If you need information about buying or selling a home on Maui, fill out our Maui information form. Or, visit the Maui listings page from Realtor.com.

We also have a great deal of information about Maui. If you are thinking of moving here, find out about our schools, churches, communities, parks & beaches, or arts & culture. Take a look at our local Maui links to help answer your Maui, Hawaii and real estate questions.

Whether you're looking for a great real estate agent, or wish to view the web sites of some of our friends, you are in the right place.


Plus, if you would like some gorgeous Maui pictures as your desktop wallpaper, visit our free Maui wallpaper page and view our large collection of pictures.

We also have information on how to hold title in Maui.
If you have any questions about Maui Real Estate or Hawaii Real Estate then email Stan Dunn, or fill out the Maui information form.
NEW: We just added a free Maui Images Screen Saver for you to download to your Windows based computer. It will randomly display gorgeous pictures of Maui, Hawaii to your desktop. You can even customize it to display more images.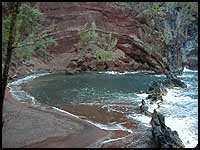 Get Maui real estate listings sent directly to your email with our automated system.